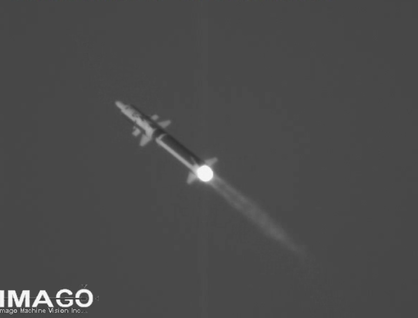 IMAGO offers two video target trackers; the IMAGO S and the IMAGO XG 
The IMAGO XG offers full performance and many options to optimize video target tracking success for your scenario.

The IMAGO S is IMAGO's price point product, it is designed to compete with other video target trackers, while still offering better performance at a competitive price.
The IMAGO XG is a complex video target tracker that offers many features. The biggest advantage of the IMAGO XG is that it will automatically track your target. It is able to deal with real world scenarios, such as : clutter, changing targets, track through payload separation or handle multistage events.  The IMAGO XG is has an integrated pan/tilt controller to ensure the fastest closed-loop auto tracking possible.



The video tracker includes all software necessary for camera calibration, lens calibration and alignment to other sensors on the platform.  Some of the features include: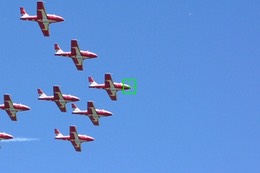 Video Tracking Algorithms: IMAGO has three standard tracking algorithms: contrast, feature and grey scale correlation.  Correlations, centroid and edge are also available.

Add-on algorithms such as iPeta, Timeliner, bomb drop or payload release, multi-target track and  Ballistic Predictor.

Video Inputs: GigE, PAL and RS-170/CCIR video formats. GigE cameras  allow for fast tracking rates and higher resolution non-interlaced images.  These cameras allow for a faster, clearer, higher resolution at higher frequency. 

Full Field of View "Sit and Wait" target acquisition. to automatically acquire the target when it enters the field of view. 

Full Field of View Target Tracking

Instantaneous target switching using on screen designation (via the mouse) while maintaining auto-track.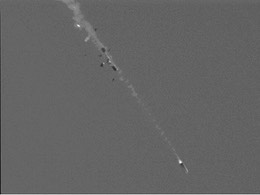 TTL input to automatically start an activity, such as auto tracking, or start moving according to the Ballistic Predictor (optional).

10 user-entered waypoints to slew the pedestal to desired position.

Outputs: Time stamp, tracking state, target azimuth, target elevation angle, and track quality, range, position velocity (if available). 

Software based:  allows the customer to grow the system as their needs change and as new technologies become available.  

Multiple video Inputs.

Real-time sensor switching, no dropped frames an no loss of track (for most sensors).