If your organization has an existing tracking mount, like the Multi-Tech mount pictured below,  IMAGO has the expertise to upgrade and give it new life as a modern target tracking systems.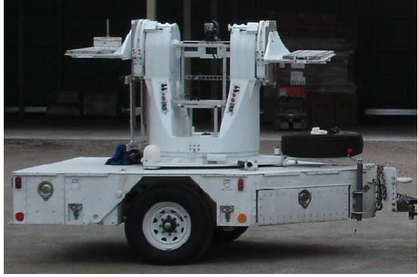 IMAGO Machine Vision has recently been completed a contract to update a  MultiTech Tracking System that was purchased in the 1980s. 

The goal of the project is to provide modern  sensors and tracking software to improve performance, to be supported and maintained for years to come.

Through the installation of modern hardware and tracking and control software into the Multi-Tech turret, update of the optical tracking aid, and replacement of the tracking computer and associated software, IMAGO can update the Mulit-Tech system to modern performance levels.
This project will involve replacing and upgrading the following components.
IMAGO XG Video Tracker,

Infrared Imager.

Digital Optical Cameras and Lenses.

Motion Controller and Encoders.

Internal Sensor Wiring.

Automatic control through video tracking.

Automatic control through predetermined trajectory.

Automatic control through real-time cue input from an external source.

New Optical Tracking Aid.